21.08.16
AMR FinnMETKO in Finland 1, 2 and 3 September 2016
From 1st to 3rd September, AMR's forestry equipment is presented by our team on FinnMetko, Stand 282
It's the first time that AMR decided to be an exhibitor on one of the most important outside exhibition in Europe. Especially for Finnish customers, we created a horizontal log splitter with 17 tons which was particularly developed to adapt to the wood in Scandinavian countries. We are happy to present this machine to customers on Finnmetko 2016.
>>Horizontal Log splitter 17 Tons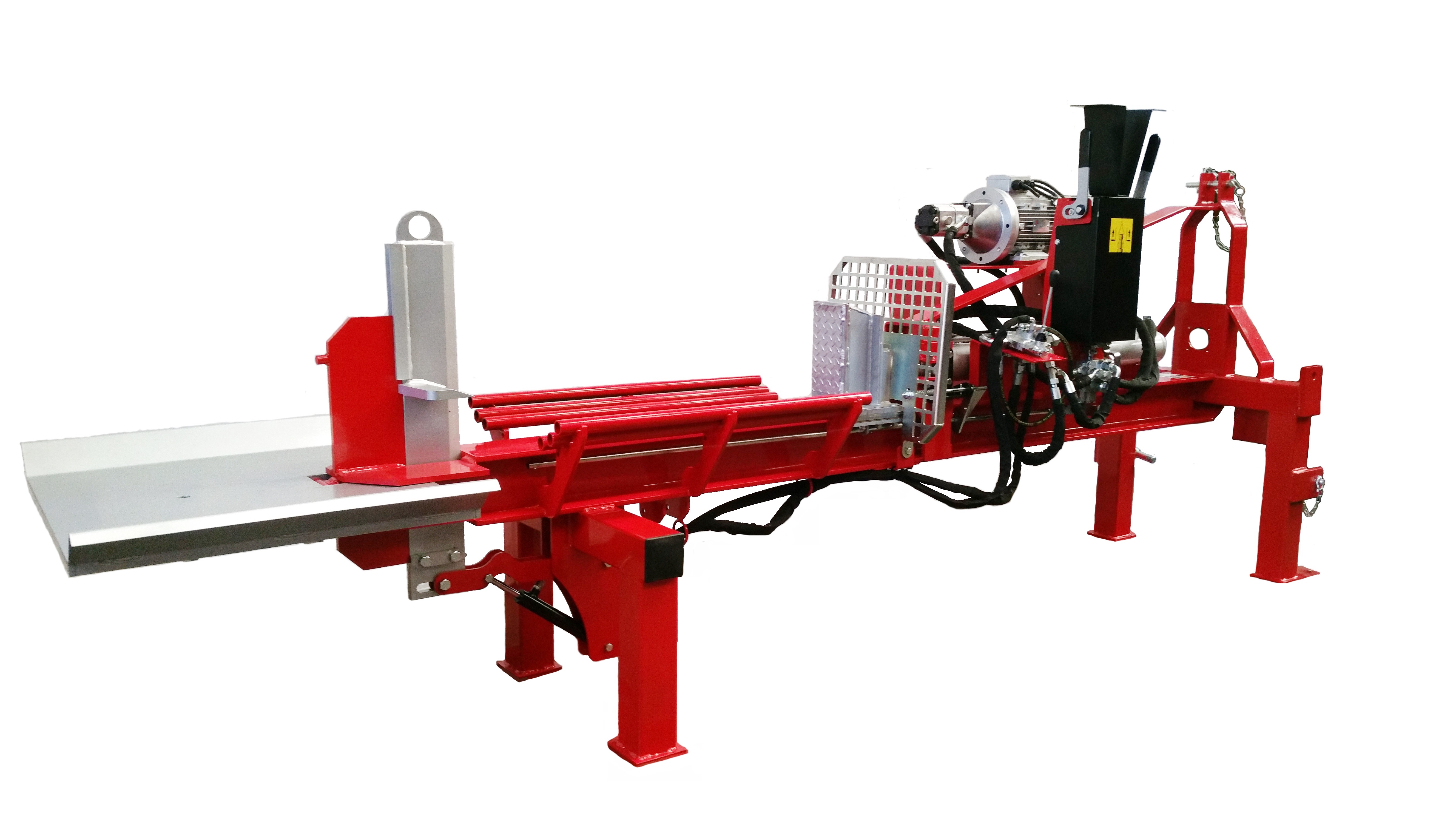 Horizontal log splitter 17 tons especially developed for Nordic tree varieties.
►Discover work place convenience and quality of the new H17 during demonstrations on our stand 282.
++ Evacuation table which can be folded together for the transport
++ Safety grid / Activator to stop the pusher automatically
++ 2/4 splinter knife, hydraulically adjustable
++ 3-point hitch on tractor
►Power supply available : electric 400V/ PTO or combined
Demonstration of firewood machines
AMR decided to present all the machines in demonstration because that's the best way to show you the immense output, the high safety and the great quality of our materials.
>>Solomat, circular saw with hydraulic tilting system and conveyor
Sawing quickly and safely at once, that's what our Solomat stands for. This patented innovation was designed to be an effective tool with maximum safety and efficiency.
++ Yield: until 7 steres/hr
++ Working ergonomics with the hydraulic tilting system (option). Adjustment is possible from 10 to 35 cuts/min.
++ Comfort: cut length adjustable without tools or dismantling, from 20 to 52 cm
++ Safety: no direct access to blade
►Power supply available : electric 400V/ PTO or combined
>>Quatromat, automatic circular drum saw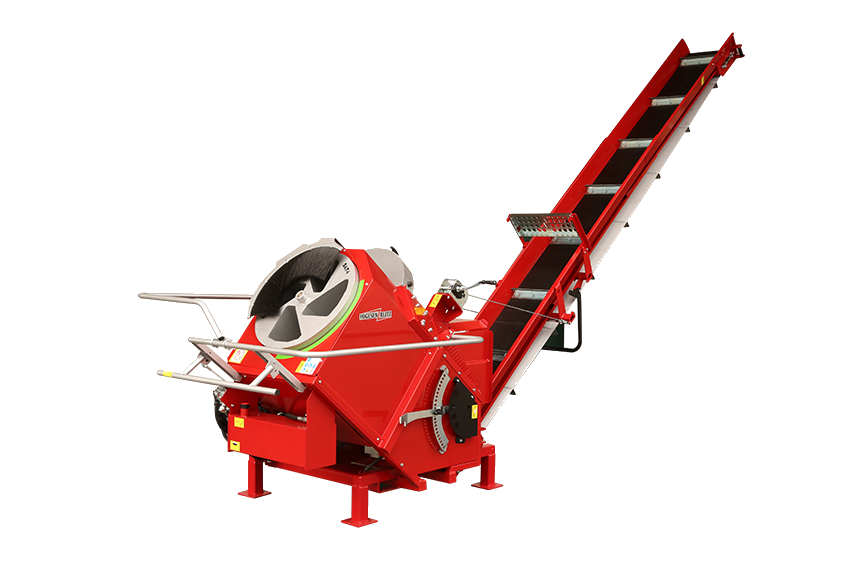 The patented Quatromat circular saw allows the easy and quick sawing of round or splitted wood. Load the splitted or round wood into the rotating chambers so that the logs are sawn to the required length. The cut logs will fall on the 5 M telescopic conveyor.
++ Yield: 60 cutting/min
++ Comfort: cut length adjustable, from 25 to 50 cm or 20 to 40 cm without tools or dismantling. The option of the conveyor orientation makes it easy to load wood in a trailer.
++ Safety: no direct access to blade
►Power supply available: PTO or combined electric 400V + PTO
>>VMR, road homologated splitter 12/16 Tons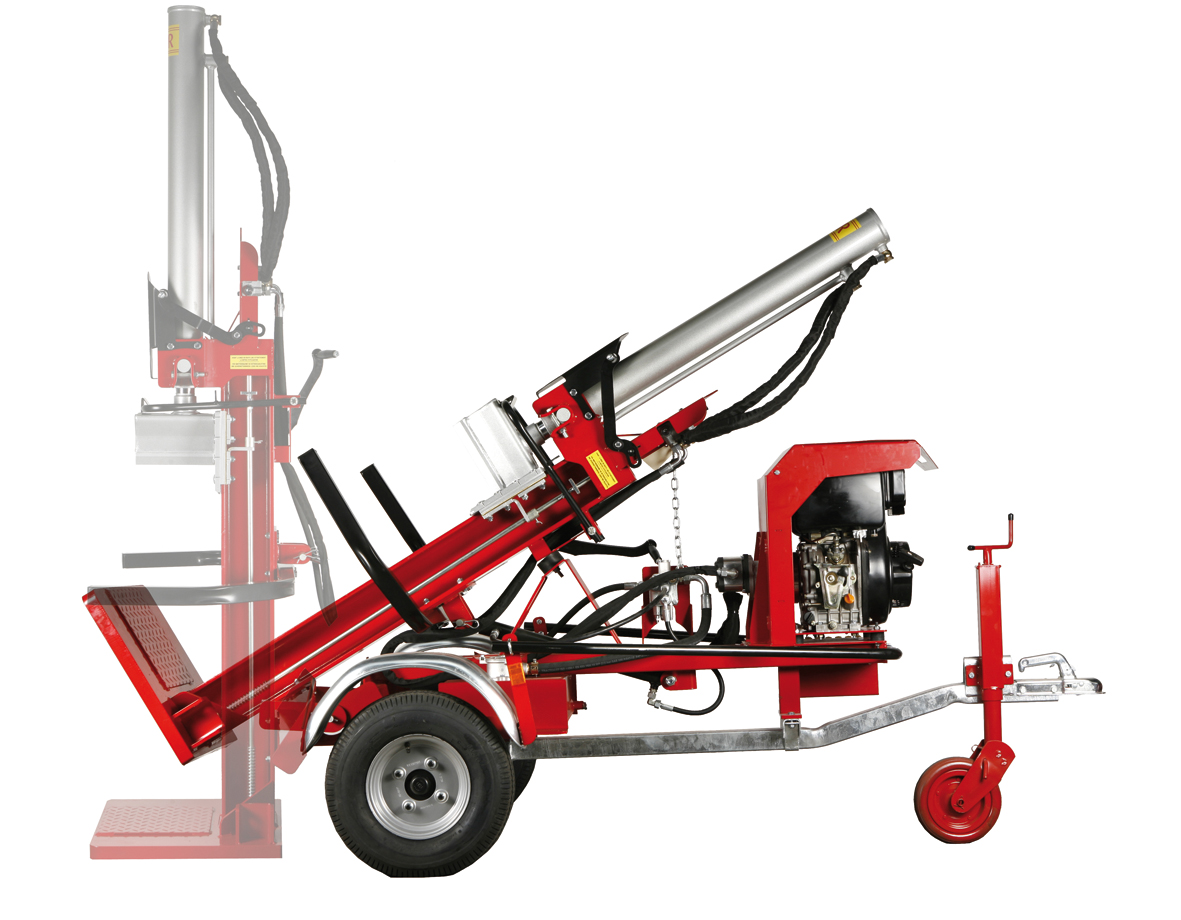 VMR splitters are vertical and on a homologated chassis. They combine effectiveness and robustness, for great mobility and autonomy.
++ Comfort: hydraulic tilting splitter in working position
++ Security: 2-handed control
++ Road homologation according to directive 2007/46 / EC
►Power supply available: Honda 9HP Petrol or 9HP Diesel
>>HEL09, horizontal splitter 9 Tons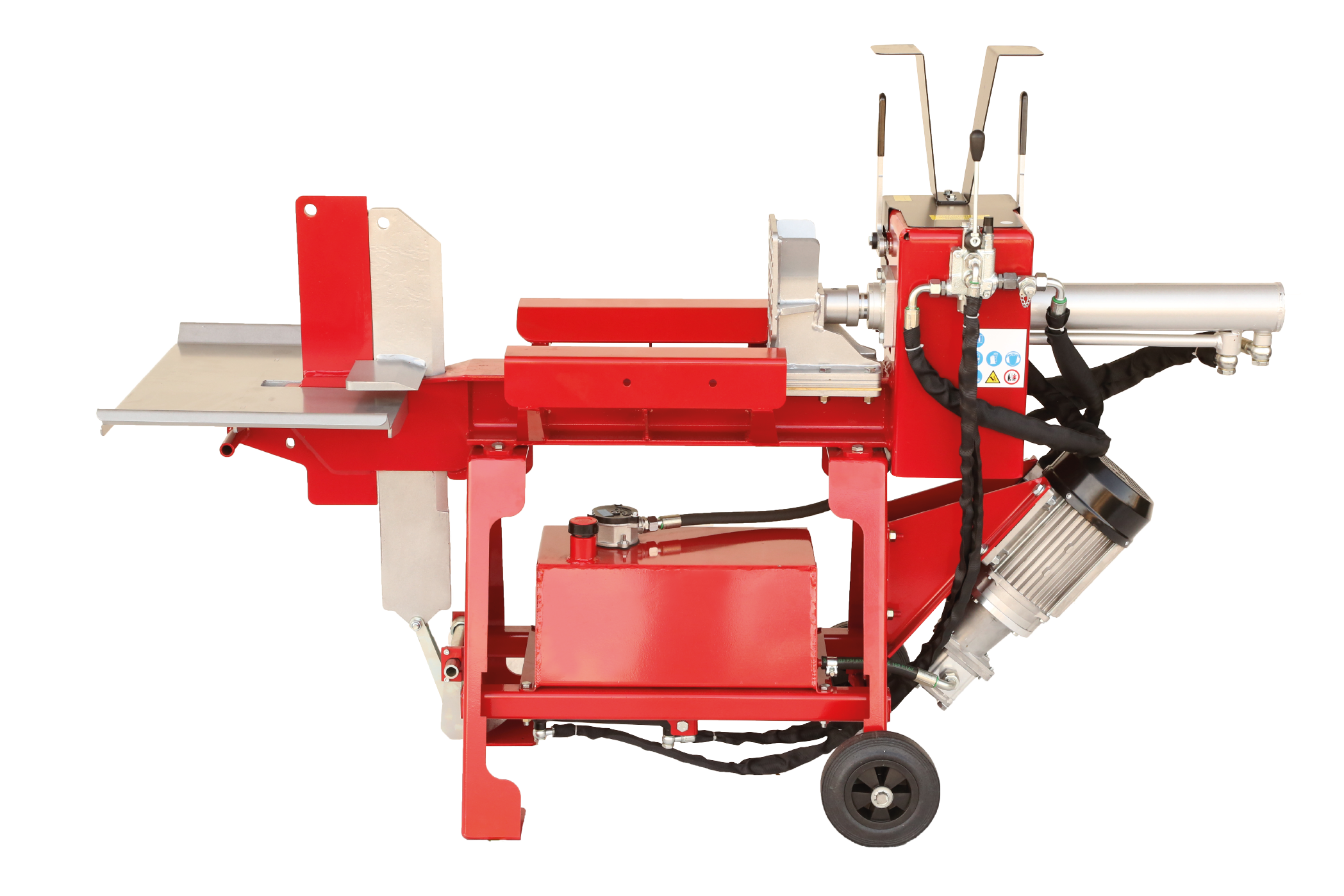 The smallest horizontal splitter with a power of 9 Tons and with 2 splitting speeds.
++ Comfort: evacuation table and knife height can be set hydraulically
++ Robust and durable design: welded frame
++ Safety: engine rotating direction detector
►Power supply available: electric 230V / electric 400V / hydraulic tractor / PTO or combined
Manufacturing is our job
From the development in the design office, laser, folding, bending, welding, painting to the assembly! Almost 4 500 machines are designed and manufactured each year in our 9,200 m2 factory in France.
We are proud to fabricate high-quality machines in France in order to be able to offer reliable and high-performance products to our clients.
---
Tweeter